The 45th Annual Bonsai Exhibit
Presented by members of the Milwaukee Bonsai Society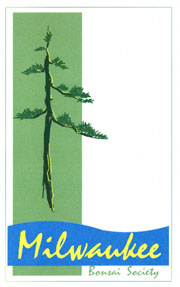 September 18-20, 2015
An exhibit of the best trees of our members... along with trees in training
With Special Guest and Club Sensei
Ted Matson
Ted Matson has been our clubs sensei (Japanese title used to refer to or address for master instructor) for the past 12 years. In 2012, Ted was honored and recognized for his great service to Golden State Bonsai Federation that also recognized his great service to the art of bonsai; someone who had extended their influence beyond the efforts of GSBF to promote the art of bonsai and encourage cooperation and unity of effort to achieve excellence within the entire bonsai community. To impress the significance of this award, we should note only one other person has ever been bestowed this award and that was John Naka.
Admission to exhibit, vendor area and demonstration is free
Show Hours
Friday, September 18, 6 pm -9 pm
Saturday, September 19, 10 am - 5 pm
Saturday Demonstration, 1 pm - 5 pm
Sunday, September 20, 10 am -4 pm
See the Exhibit Flyer for details and times for this 3 day exhibit. Watch this site for current news.
Check out MBS Annual Exhibit in Previous Years
Boerner Botanical Gardens in Whitnall Park
9400 Boerner Drive, Hales Corners, WI 53130
(414) 525-5600
Multi-Media Room on the Lower Level
Download, print and complete the
Workshop/Banquet Registration Form
.
Registrations are being accepted -->
Consider joining your best choice for bonsai fun, education, and community service, Join MBS, and let the fun begin.
Ancient Arts Bonsai carries pre bonsai, pots, and supplies.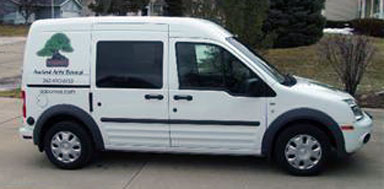 Ron can be found during several club meetings with trees and supplies. (262) 490-8733 aabonsai@charter.net
BC Bonsai is the largest dealer of bonsai and supplies in the Chicago area. BC Bonsai has thousands of bonsai and pre bonsai trees, hundreds of bonsai pots, a large inventory of bonsai tools and wire (copper and Aluminum). (630)690-0404
Nino's Landscape Company a long time supporter of the club offers bonsai tools, pots, fertilizers and nursery supplies during several of the club meetings. (414) 761-9298
Milwaukee Bonsai Society understands that a lasting relationship grows success in an organization. Because of this philosophy, MBS wishes to acknowledge our supporting vendors
Please visit our supporting vendors
Available Workshops
The Dwarf Siberian spruce was named for the region to which it is native,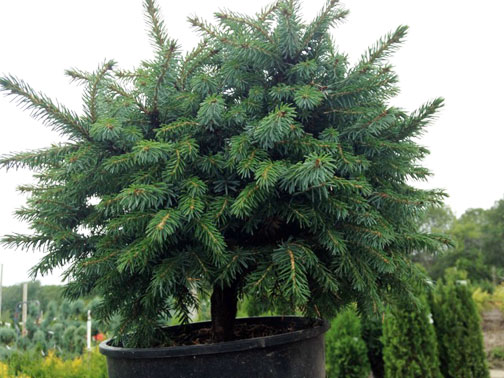 but can be found growing between Ontario and Wisconsin and is hardy to zone 4. Picea omorika 'Nana' is one of the few spruces with flat needles like a hemlock, not the four-sided needles of most spruces. They are short needles, lustrous dark green above while the underside has two broad, white stomata bands. These bands collectively standout, creating a unique silvery contrast which makes Jin and shari look especially nice.
These nursery stock specimens are in 1-2 gallon pots, recommended for anyone who wants to get started with spruces (or add another one).
Saturday 9- 12:30 All levels
Limit 6 participants
Taxus x media 'Densiformis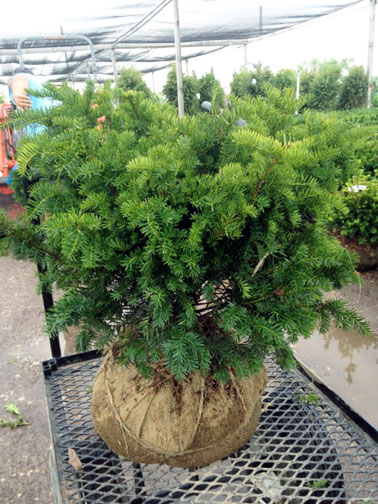 The hybrid between English yew (Taxus baccata) and Japanese yew (Taxus cuspidata), Taxus x media is a semi-dwarf, with flat, supple, dark green needles. Yews are classified as conifers, but female plants (yews are dioecious) produce red, fleshy, single-seeded fruit instead of cones. 'Densiformis' is a female cultivar. It tolerates a wide range of soils as long as drainage is good. It also tolerates full shade and considerable pruning. Yews back bud easily on old wood as long as there is some foliage farther out to feed the new bud growth so styling can be dramatic.
These nursery stock specimens are in burlap about 22 inches tall and ready for Colin's unique view on design. This is an excellent opportunity to obtain material suitable for our area and work with an outstanding bonsai artist.
Sunday 9- 12:30 all levels
Limit 6 participants
This will be an excellent opportunity to obtain great material and work with an outstanding bonsai artist.
Bring Your Own Material
Sunday 1- 4:30 Intermediate to Advanced
Limit 6 participants
Bring your own material and initiate a new bonsai project. This is a rare opportunity to take a look at one of your own trees with the master of transformation and come up with a new unique style, or advance the tree along its current path with Colin Lewis'guidance
Workshops at all levels are available for MBS members. We will have 2 days of workshops. The Public Workshop is tailored to the general public where the participants will be styling their own tropical tree with the help of MBS members.
Exhibit Critique and Reception
Friday 6- 9 pm Free
Everyone is welcome
Ted Matson began studying bonsai in 1979 in San Francisco,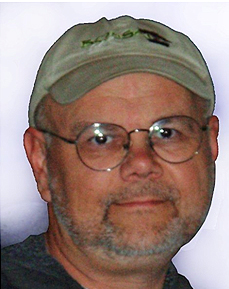 where he learned the basics under John Boyce. He moved to Los Angeles in 1980, where he became involved in a number of clubs and began a serious pursuit of the art, taking classes from leading masters in Southern California, including Ben Suzuki, Shig and Roy Nagatoshi, Melba Tucker, Warren Hill and John Naka. Although Ted is a lover of shohin bonsai, his collection includes trees of all sizes, styles and a range of species. They are known for their proportion, refinement and detail
Demonstration
Saturday 1- 5 pm Free
Everyone is welcome
When asked if he prefers teaching newer or more advanced students, Colin replied,
"Beginners are great to teach because their excitement and enthusiasm is refreshing, and they can learn good habits right off the bat. Advanced students are rewarding to teach because they understand the more esoteric aspects of bonsai. It's the in-betweeners that are the hardest; people who have been going to demonstrations, workshops and club meetings for a decade or so and have so much conflicting information and believe all of it!
Colin Lewis will share his 30 plus years of teaching at all levels with his unique approach as he A teacher has to respond to the students at hand. This opportunity for everyone is not to be missed.