What's New
Milwaukee Bonsai Society sponsors a number of services for its members. First on this list is the monthly general membership meetings. Classes and Workshops are sponsored to provide hands on study. Along with these events MBS sponsors Exhibits and Shows. For a complete look at our schedule check out the Schedule
Our meetings are held at:

Boerner Botanical Gardens
9400 Boerner Drive
Hales Corners, Wisconsin

For a map check the county maps at http://county.milwaukee.gov/ImageLibrary/Groups/cntyParks/maps/Whitnall1.pdf
And please remember to Renew Membership
No Meeting in December
Link of the Week
Nature in as a whole tends to be a profoundly beautiful thing, but there are few things more magical than finding yourself under a canopy of trees. 20 Magical Tree Tunnels
This amazing map shows you how the wind is blowing all over the world. Global Wind Map
This tree is so massive it's never been captured in a single image. Until now. 3,200 Year Old Tree
Select a tab to check out what's coming up in the future!
Monthly Meetings
Workshops
Exhibits and Shows
Classes
Area Events
Monthly Meetings
Meetings are open to the public and are ususaly held the first Tuesday of the month (check below for schedule) at 6:30 PM at Boerner Botanical Garden.
Want to learn more or have questions about our
MBS Meetings
?
When
Details
11/04/2014

Introduce and understand Bamboo with Leo Schordje.
Learn about bamboo, how to keep them, contain them and even make them into bonsai. Leo will also keep us up to date on Michegan State findings on Fertilizing for container growth.
Workshops
Open workshops are free for members. Artist workshops are by reservation. Most workshops are held at Boerner Botanical Garden
| | |
| --- | --- |
| When | Details |
Exhibits and Shows
Exhibits are open to the public and are held at Boerner Botanical Garden unless noted.
| | |
| --- | --- |
| When | Details |
| 02/09/2014 | Silhouette Exhibit 1 day - at the Domes View bonsai in the 'raw', that is, without the dressing of buds, leaves and flowers. Winter Silhouette Flyer, |
| 03/15/2014 | Spring Silhouette Show at Lynden Sculpture Garden Only deciduous trees will be featured in this event. Spring Silhouette Display Flyer |
| 05/10/2014 | Michigan All-State Bonsai Show 2 days in Grand Rapids |
| 05/17/2014 | Chicago Botanical Garden Spring Show 2 days in Chicago |
| 07/12/2014 | Wauwatosa Garden Tour with Bonsai Exhibit and Fundraiser in Wauwatosa 1 day |
| 07/31/2014 | State Fair Show - Daily through 8-10-2014 at State Fair Horticulture Building |
| 08/15/2014 | Chicago Botanical Garden August Show 3 days in Chicago |
| 09/19/2014 | MBS presents 3 day 44th Annual Exhibit with Colin Lewis -- An exhibit of the best trees of our members... along with trees in training. |
| 11/21/2014 | Folk Fair Exhibit 3 days at State Fait Exhibition Hall Folk Fair Flyer |
Classes
Classes start up each spring and several visiting artists arrive in Milwaukee to present new design ideas and techniques as well traditional bonsai style and techniques. Classes are for registered participants only.
Novice Classes 2014
March 23
April 13
May 11
TBD
Intermediate Classes 2014
April 13
June 26
July 12
Oct 19
Advance Classes Year 1 with Peter Tea
May 3
June 28
Nov 8
Area Events
May
Meijer - Michigan All-State Bonsai Show


Midwest Bonsai Society - Chicago Spring Show

July
MBS Cook Out watch for details

August

Midwest Bonsai Society - Chicago August Show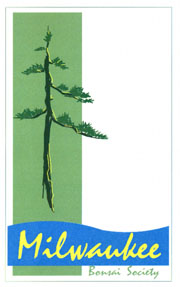 MBS Annual Exhibit 19-21 September - Milwaukee Bonsai Society 44th Annual Exhibit

Consider joining your best choice for bonsai fun, education, and community service, Join MBS, and let the fun begin.